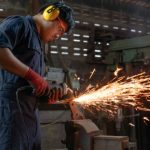 In the realm of construction and industrial projects, the choice of a steel fabricator can significantly influence the success and efficiency of your venture. From structural components to intricate designs, steel fabrication plays a pivotal role in bringing your vision to life. However, with a plethora of options available, selecting the right steel fabricator services can be a daunting task. Here's a guide to help you navigate through the decision-making process and ensure that your project is in capable hands.
1. Assessing Experience and Expertise
The first and foremost criterion for choosing a steel fabricator is their experience and expertise. Look for a company that has a proven track record in handling projects similar to yours. A seasoned steel fabricator will not only have the technical know-how but will also be equipped to tackle unexpected challenges that may arise during the fabrication process. Consider reviewing their portfolio and client testimonials to gauge their proficiency in delivering quality work.
2. Facility and Technological Capabilities
The success of your project hinges on the capabilities of the fabricator's facility and the technology they employ. A well-equipped facility with modern machinery ensures precision and efficiency in the fabrication process. Inquire about the types of equipment they use and whether they stay abreast of technological advancements in the field. A fabricator that invests in state-of-the-art technology is more likely to deliver a superior end product.
3. Quality Assurance and Certifications
Quality assurance is paramount in steel fabrication. Ensure that the fabricator adheres to industry standards and holds relevant certifications. This not only attests to the quality of their work but also guarantees that your project meets the necessary safety and compliance requirements. Certifications from recognized bodies demonstrate a commitment to excellence and can instill confidence in the reliability of the steel fabricator.
4. Project Management and Communication
Efficient project management is crucial to the timely completion of your project. Choose a steel fabricator that has a well-established project management system in place. This includes clear communication channels, realistic timelines, and a proactive approach to addressing any issues that may arise. Regular updates on the progress of your project foster transparency and allow you to stay informed throughout the fabrication process.
5. Customization and Flexibility
Every project is unique, and your steel fabricator should be able to accommodate the specific requirements of your design. Opt for a fabricator that offers customization and demonstrates flexibility in adapting to changes or revisions in the project scope. This adaptability is particularly crucial in dynamic industries where design modifications may be necessary to meet evolving needs.
6. Pricing Transparency and Value for Money
While cost is undoubtedly a significant factor, it's essential to look beyond the initial price quote. Choose a steel fabricator that provides transparent pricing, detailing all costs involved in the fabrication process. Assess the value for money by considering the overall quality of work, the durability of the end product, and the reputation of the fabricator. A slightly higher upfront cost may be justified if it ensures a superior outcome and minimizes the risk of unexpected expenses down the line.
7. Environmental Considerations
In today's eco-conscious world, environmental considerations should also factor into your decision-making process. Inquire about the fabricator's sustainability practices, waste management procedures, and whether they adhere to environmental regulations. Choosing a steel fabricator with a commitment to green practices not only aligns with ethical standards but can also contribute to a positive corporate image for your project.
Summary
Choosing the right steel fabricator services is a critical step in the success of your project. By carefully evaluating factors such as experience, facility capabilities, quality assurance, project management, customization options, pricing transparency, and environmental considerations, you can make an informed decision that ensures your vision is brought to life with precision and efficiency. Remember, the right steel fabricator is not just a service provider; they are a strategic partner in the realization of your project goals.
Need Metal Fabrication in Phoenix, AZ?
Welcome to Metal Pro, Inc., Phoenix's premier fabricator job shop. Metal Pro, Inc. offers numerous services, including plasma and flame cutting, tee rolling, angle irons, and channel tube piping. We utilize press brakes, CNC plasma cutting, sheering tools, and MORE! We're available on weekends by appointment only. Contact us today for all of your job site machining needs.