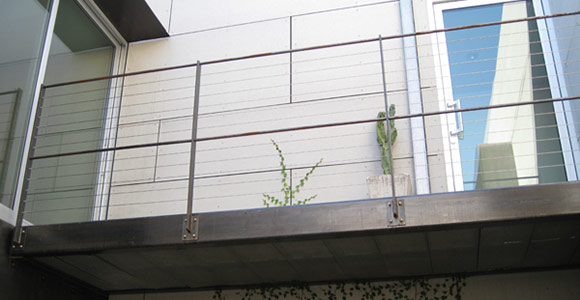 The Full Scope of Steel Fabrication in Phoenix, AZ
At Metal Pro, Inc., we're proud of our capabilities as a full service fabrication firm. We specialize in all areas of steel fabrication in Phoenix, AZ and thanks to the experienced professionals we employ, we're able to perform this wide array of services to a level that's simply unmatched by other shops. Take a look at our capabilities:
Angle rolling: Our shop is capable of handling leg-out up to 5″ x 5″ x 5/8″ and leg-in up to 5″ x 5″ x 1/2″.
Plate and bar rolling: We have the ability to spiral roll and square bar roll up to 1 1/2″ x 6″.
Tee rolling: Our shop allows for tee rolling up to 5″ T.
Channel rolling: For channel rolling, we can complete jobs up to 12 x 30.
Beam rolling: When it comes to beam rolling, we're capable of easy way up to 10 x 30 and all S up to 12 x 40.8.
Plasma cutting: As the premier CNC mill in Phoenix, AZ, we're pleased to be able to handle plasma cutting jobs up to 10′ x 25′, up to 1 1/4″ thick.
Flame cutting: Our cutting experts are seasoned in dealing with up to 5″ plate jobs.
Press brake: We have the ability to handle press brake jobs at a capacity of up to 12′ and up to 3/8″ plate.
Shearing: When it comes to shearing, we're capable of 10′ x 1/4″ jobs.
Sawing: Our sawing capabilities include jobs up to 14″ x 18″.
Hole Punching: If you're in need of punching for your unique project, Metal Pro, Inc. is here to help.
Welding: Our welders are tremendously talented and vastly experience, giving you peace of mind that your custom welding job is in good hands.
Steel Fabricators Phoenix AZ
If you have any questions about our capabilities or want to inquire about our capacity to take on a certain project or custom job, don't hesitate to contact us today by calling 602-244-2262. We'll be happy to consult with you on the scope of your unique needs and will give you an accurate assessment of what's required to see your project through to completion. We aim to be your encompassing source for steel fabrication in Phoenix, AZ!