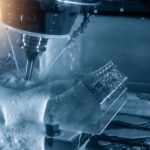 In the world of metal fabrication, precision and efficiency are paramount. With the advent of Computer Numerical Control (CNC) machining technology, businesses now have a powerful tool at their disposal that can greatly enhance their operations. CNC machining offers numerous advantages and benefits that enable metal fabricators to streamline their processes, improve their product quality, and ultimately, boost their bottom line. In this blog post, we will explore the advantages and benefits of CNC machining in metal fabrication.
1. Increased Precision and Accuracy
One of the major advantages of CNC machining is its unparalleled precision and accuracy. The use of computer software ensures that every component produced is identical, eliminating any variation that may arise from manual machining. This level of precision allows for tight tolerances, enabling metal fabricators to produce intricate and complex parts with ease. The ability to consistently reproduce identical components is invaluable in industries that require strict adherence to specifications, such as aerospace and automotive.
2. Greater Efficiency and Time Savings
CNC machining significantly improves the efficiency of the metal fabrication process. Traditional machining methods require skilled operators to manually control the equipment, which can be time-consuming and prone to human error. With CNC machining, once the initial setup is completed, the process becomes automated, reducing the need for manual intervention. This automation saves valuable time and enables fabricators to produce parts in large quantities, meeting tight deadlines. Additionally, the ability to program multiple operations into a single machining cycle further enhances efficiency and reduces overall production time.
3. Versatility and Flexibility
Another benefit of CNC machining is its versatility and flexibility. With traditional machining methods, each job requires a new setup, which can be time-consuming and expensive. CNC machines, on the other hand, can be programmed to produce a wide range of different parts with minimal setup time. This versatility allows metal fabricators to take on a variety of projects, catering to different customer demands. Whether it's producing prototypes, one-off custom parts, or large production runs, CNC machining offers the flexibility to adapt to different requirements, making it an invaluable asset for metal fabricators.
4. Improved Safety and Operator Comfort
CNC machining not only enhances productivity but also prioritizes safety. With traditional machining methods, operators are required to be in close proximity to the machine, which poses a risk of accidents. However, CNC machines can be operated remotely, reducing the exposure of operators to potential hazards. Additionally, computer software provides real-time monitoring and alerts for any abnormalities, ensuring that any issues are promptly addressed. The improved safety measures not only protect the operators from harm but also contribute to a better working environment, promoting operator comfort and satisfaction.
5. Enhanced Quality Control
CNC machining offers superior quality control compared to traditional machining methods. Computer software provides precise control over every aspect of the machining process, from tool selection to cutting speed, ensuring consistency and accuracy. This level of control results in higher product quality, as every part produced meets the intended specifications. Furthermore, CNC machines can be equipped with sensors and probes that facilitate in-process inspections, ensuring that any deviations are detected early on and corrected. The ability to monitor and control the machining process in real-time enables metal fabricators to maintain strict quality standards, resulting in satisfied customers and reduced rework.
Conclusion
The advantages and benefits of CNC machining in metal fabrication are undeniable. CNC machines offer increased precision and accuracy, saving time and improving overall efficiency. The versatility and flexibility of CNC machining allow fabricators to handle a variety of projects, while improved safety measures prioritize operator well-being. Moreover, the superior quality control provided by CNC machining ensures consistent, high-quality products. Embracing this cutting-edge technology can undoubtedly give metal fabricators a competitive edge in the industry and contribute to their long-term success.
Got Questions? Let Us Help!
Welcome to Metal Pro, Inc., Phoenix's premier fabricator job shop. Metal Pro, Inc. offers numerous services, including plasma and flame cutting, tee rolling, angle irons, and channel tube piping. We utilize press brakes, CNC plasma cutting, sheering tools, and MORE! We're available on weekends by appointment only. Contact us today for all of your job site machining needs.